Eco Team 2020 - 2021
Mrs Harper
Mrs Molyneux
24th June 2021
Radio 2 Bee competition
(taken from https://www.bbc.co.uk/programmes/articles/2qk4dDdJJdsVFmcLhZ7RwmW/how-to-enter)
The Big Bee Challenge is Radio 2's brand new competition for kids, in partnership with the Royal Horticultural Society.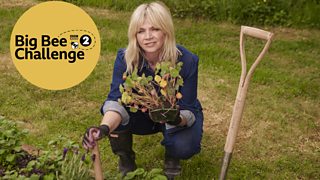 It's a fun and creative way to learn more about bees and other insects that help provide much of the food we eat, and are essential for a healthy environment.
If you are between the ages of 6 and 12, we want you to draw a bright, buzzy garden that will attract bees and other pollinating insects.
Grab pens, pencils, crayons and paint and get creative, we want you to let your imagination run wild!
Our team will turn the winning design into a real life garden at an NHS Trust site used by children and young people with mental health needs.
Think about the plants that bees love. Remember bees also get thirsty and they need a safe place to rest and lay their eggs. And don't forget a place where you could sit to enjoy your glorious garden!
Then write 3-5 sentences telling us more about your drawing and why you want to help the bees.
Your entries need to reach us by 6pm on Monday 5 July.
Strawberry moon tonight: Final supermoon of 2021 to appear in the sky
A supermoon will rise over the Earth tonight – for the last time this year.
The Moon will appear bigger and brighter than normal because it is unusually close. At just 228,000 miles away, it is making the last of a series of relatively close passes.
It will be the last time for anyone on Earth to see such an event for almost exactly a year. The next will appear on 14 June, 2022.
As with every such event, actually seeing tonight's strawberry moon is fairly straightforward: head outside and look up. It might look particularly good through a telescope or binoculars
The strawberry does not refer to the colour – though the Moon sometimes does appear red during eclipses, it will not tonight – but is instead the name given to June's full Moon. It is named because it comes around the time the strawberry is harvested in north America.
Our new neighbours
We have had lots of hedgehog activity at school recently! Mrs Ainsworth has got a new neighbour in her garden. This week, she captured this footage of Mrs Hedgehog and she's also spotted some hoglets! Hopefully they will keep the slugs at bay!
Files to Download
Eco Team: News items
There are no News items to display
Eco Team: Blog items
There are no blog items to display
Eco Team: Calendar items
There are no Calendar items to display